A note to say thank you for the wonderful breakfast spread you put together for my daughters wedding day!!! Not only was it nicely presented and delivered timely, it was so so very tasty!  Thank you!

Rita
Thank you so much for the fast and personal service. Kyle met me at the door and carried the box right into my kitchen!! Now THAT'S Customer Service!! You guys are great and so is the food….. always. I will continue placing orders in the coming months along with my co-ordering-friend Diane O'Hara, another grateful customer!
Keep up the fantastic work you do. You sure made us loyal customers!

Kathy
Thank you again Oskar for making this meal happen.  My colleague received the meal, she said there was so much food she did not have to cook all weekend. She, her kids and husband really enjoyed. Much appreciated. Stay safe and thank you again. Great service.

Michal
Thank you for going out of your way to fulfill my last minute order! Thanks to you we had amazing food at the cottage this weekend!

Katherine
It was a pleasure doing business with Chefs Catering Co.!
I am so happy that I "stumbled upon" your site while searching for a catering company. You and your staff proved to be very accommodating, and provided excellent service. I look forward to many more opportunities of doing business with you.

Vania
On behalf of the Molecular Structure and Function Department at Sick Kids hospital, we would like to thank you for an excellent catering job. You were very helpful throughout the process of planning our party, and the food was fantastic!

William
I wanted to thank Mr. Good Meats for the lovely array of food provided for our social gathering on November 24th.  The food was very good and enjoyed by all.  The delivery was on time and the delivery person was polite, cheerful, and ensured we had everything we needed.  I will be recommending your services to others in the future.

Sandra
Everything you need for a delicious meal. delivered right to your door!
Presented by the same incredible team that operates Chefs Catering we are proud to introduce its new grocery and steakhouse delivery service. We're taking premium platters and cuts of meat and delivering them right to your door! These meats are offered at some of the best restaurants and gourmet shops in the city! And the catering.. well its unparalleled.
Choose from our assorted gourmet meat, grocery boxes, individual meals and platters expertly put together to fit the needs of individuals, couples or a family of four for a week!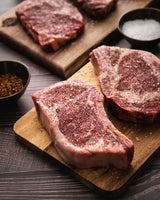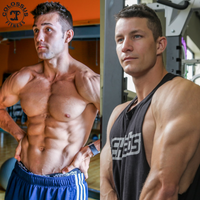 Colossus Fitness
Mr. Good Meats is proud to announce its new partnership with Colossus Fitness! Founders Kyle Grondin and Josh Wilkinson have helped over 3500 people achieve their dream bodies through flexible dieting and personalized fitness programs. Click the button below to learn more about their Polished Physique Program!
Learn More